Project EDWARD - Everyday Day Without A Road Death - is a road safety week of action which takes place in September each year. This year, Project EDWARD runs from Monday 13 September to Sunday 19 September and the theme is 'Fit for the Road'.

Organised by TISPOL (European Police Traffic Network), Project EDWARD encourages all road users to take extra care, with the aim of reducing the number of deaths and serious injury on our roads and promoting awareness of road safety across the continent.
By making small changes to our driving behaviour, such as making sure we and our passengers are all wearing our seatbelts and not treating speed limits like targets, we can help create a safer environment on the county's roads.

In South Yorkshire, Project EDWARD is supported by all four of the local authorities, South Yorkshire Police, South Yorkshire Fire and Rescue and Yorkshire Ambulance Service.

The Project EDWARD pledge:

I pledge that I will play my part in reducing risk by ensuring I am fit for the road on all journeys. I will drive within the rules of the Highway Code in a safe and well-maintained vehicle.
You can play your part by signing the Project EDWARD pledge here, and be extra vigilant, not just in September, but all year round.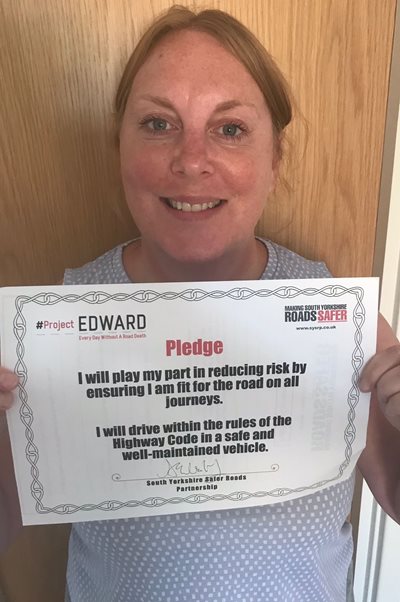 Follow the campaign on Twitter and Facebook using the #ProjectEDWARD hashtag.

Check out SYSaferRoads podcast series, Stop, Look and Listen. Click on the follow button bellow to keep up-to-date with new episodes.