26 May 2021
FIRE OFFICERS LEAD THE WAY ON ROAD SAFETY
As more and more people return to work in our busy town and city centres, South Yorkshire Safer Roads Partnership (SYSRP) is working with South Yorkshire Fire & Rescue (SYFR) to encourage road users to be more aware of each other and give 'space' where appropriate.
The fire service has backed the on-going 'Give Them Space' campaign by adding bumper stickers to its fleet and placing signs outside fire stations across Barnsley, Doncaster, Rotherham and Sheffield.
Drivers are being urged to make it safer and easier for cyclists and scooter/motorbike riders to use the roads, by giving cyclists room when passing them and by offering space for motorcycle riders to filter through slow moving traffic.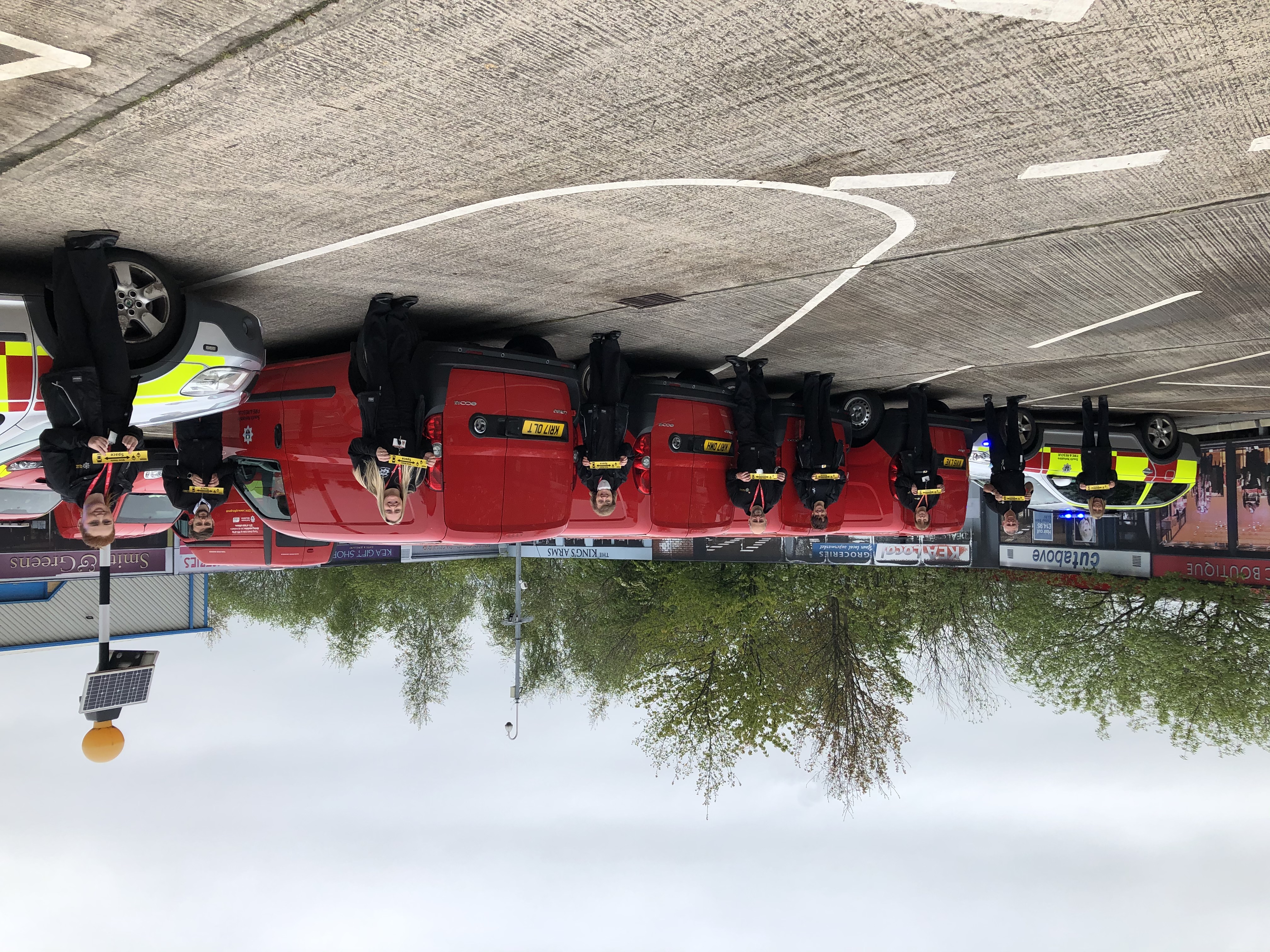 Joanne Wehrle, manager of SYSRP, said: "During lockdown many road users have changed to two wheels and realised the many benefits that this brings. As the traffic on the daily commute begins to get back to previous levels before Covid, we all need to start thinking of the roads as a shared space.
"As part of our long-running campaign for all road users, we will be promoting the message for people to give space to each other and make our journeys safer for people on two or four wheels.
"We are delighted that the Community Safety Team with SYFR are supporting our campaign."
Claire Walsh from the Community Safety Team said officers aimed to set an example on the roads.
"With the many miles that the Fire Community Safety Officer's do as part of their everyday work across the county, we hope to lead by example and promote the need for drivers to think about other road users," she added.
"We will be displaying the 'Give Them Space' bumper stickers on our vehicles to share the message that road users need to look out for each other, especially at peak commuting times. While many drivers may be at a standstill in traffic jams, it doesn't mean other road users are stuck in the same congestion.
"We also have many of our own staff that commute on two, as well as four wheels, so we are all in this together."
SYSRP runs campaigns throughout the year to promote safety for all road users via digital platforms and face-to-face engagement.
Joanne Wehrle added: "Sometimes the daily commute can feel quite hostile, with drivers competing for space on the road. All we are asking is for them to think more about the space around them, which can be used more effectively by other users."