In KS3 we are building on a pupil's road safety knowledge and their new independent journeys. We look at road safety, in the context of the local area, and the independent journeys made by pupils from the perspective of a driver, cyclist and a pedestrian.
Students will reflect on their own journeys and how previous pedestrian road incident locations may merit specific attention. How to spot potential hazards and change behaviour to keep themselves safer
For KS3, we can offer a 60-minute interactive PowerPoint presentation to individual classes in year groups or year group assembly.
Topics included are:
Distractions
Be bright be seen
Positive safe behaviour as a pedestrian, cyclist, or passenger
Wearing correct equipment when out on a bicycle
Reminders of safer places to cross the roads & the green cross code
We also have seasonal presentations to cover
winter/dark nights
or
summer safety
.
DOWNLOADABLE RESOURCES:
A road user guide (click on image to download)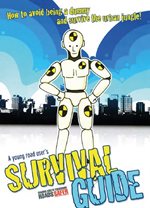 Transition: road safety for parents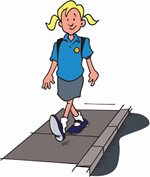 USEFUL LINKS:
Interactive Think! website
(A junior Highway Code)
MORE INFORMATION:
For more information or to book a session please contact:
Road Safety Officer –
Allison.Cooper@sheffield.gov.uk
Or
Enquiries@sysrp.co.uk